GET THREE NOVELLAS AND TWO SHORT STORIES FROM JOHN SAYE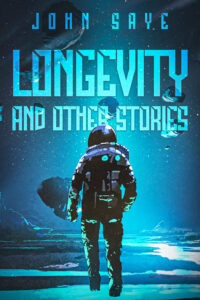 Building a relationship with my readers is the most exciting thing to me about writing. I occasionally send out newsletters with details about special offers and other snippets of media related to me and my books.
Because of joining my Substack mailing list, I'll send you a copy of Longevity and Other Stories. It contains three novellas and two short stories.
Sometimes the email confirmation link sent to you can land in your SPAM folder. if you don't see it shortly after signing up, look for it there.
Contained are:
* Longevity
* Shadow Street
* The Monster of Blueberry Falls
* Also, the short stories The Black Hole and The Psychic Piranha
Subscribe here:
Feed URL